What is Dynamic Communication?
Do you sometimes feel like the person you're talking to just doesn't get you? You're going blue in the face trying to explain yourself, but feel like you're not getting anywhere?
This is one of the most frustrating feelings. Not only does it waste time and productivity, it leaves you feeling defeated and deflated.
What if we told you we could start you on your journey to better communication; skills and understanding that will have you conversing with ease and getting the best results possible?
We're talking greater trust, stronger relationships with clients, workmates and friends, and even increased profit for your business!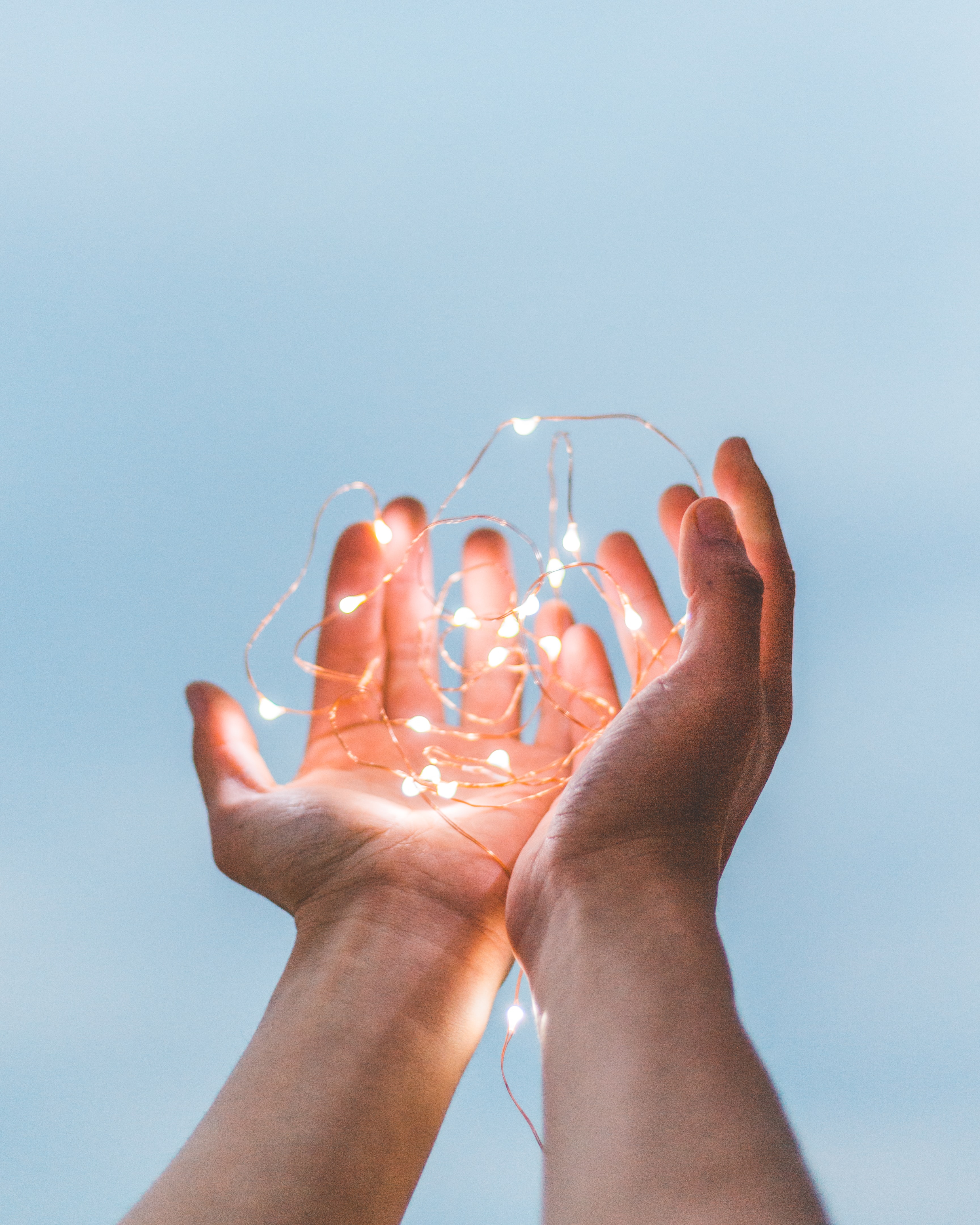 Dynamic Communication 101 is your ultimate beginner's guide to mastering the art of communication, with immediate results in both your work and personal life.
This sounds great, but what exactly is involved?
Well, this course will teach you:
How to explain your communication preferences when communicating with others.

To appreciate what Everything DiSC

®

is, and how it can help to build effective communication.

Ways to describe the traits of each Everything DiSC

®

style: Dominance, Influence, Steadiness and Conscientiousness – and hints to recognise these traits in others.

How to create an action plan for improving your interactions with others.

Strategies to make your communication more effective.
But don't just believe us!
Wow, I had a great session with Cathy Sheppard. She's amazing with Everything DiSC profiling and I found it very helpful and immediately had a way to apply it to a communication issue in my life.
-       Lisa Michaels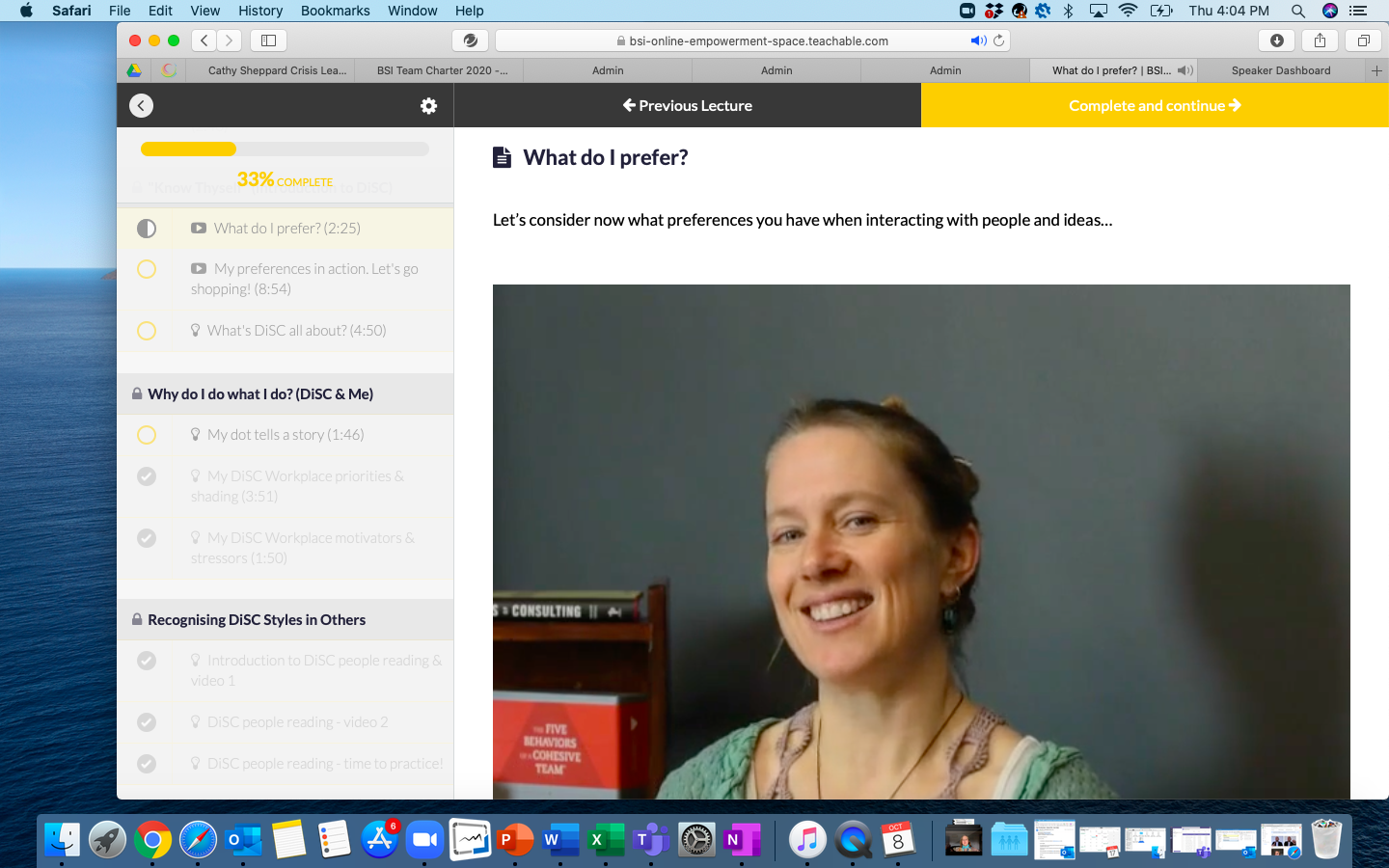 Work through dynamic communication material at your own pace, and return to any of the lessons at any time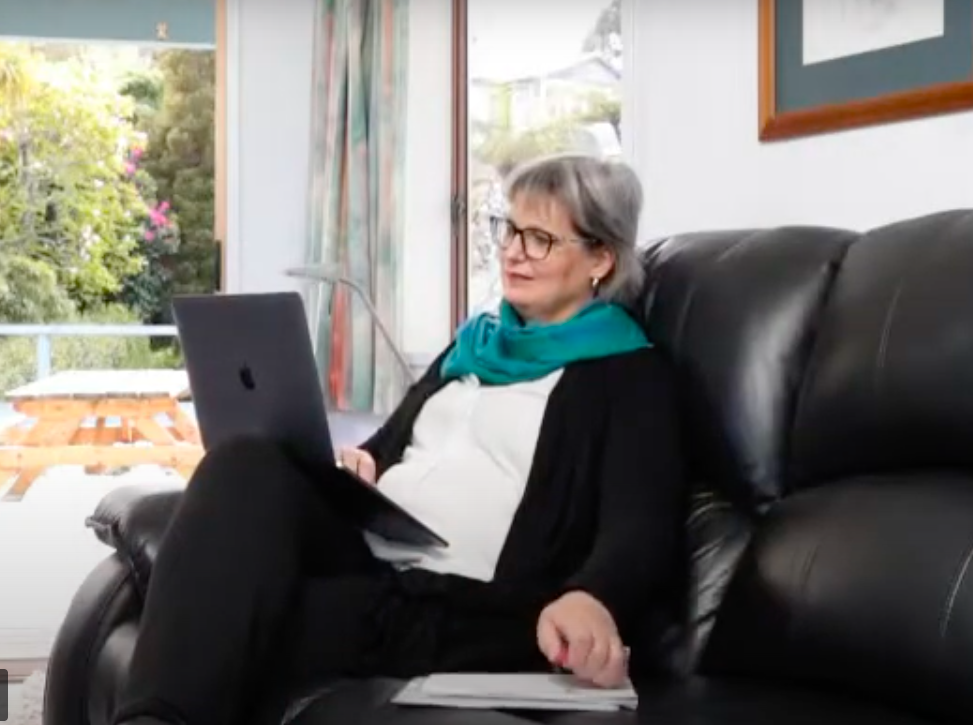 Whether in the office or on the couch at home, Dynamic Communication 101 will be a game changer for your professional and personal interactions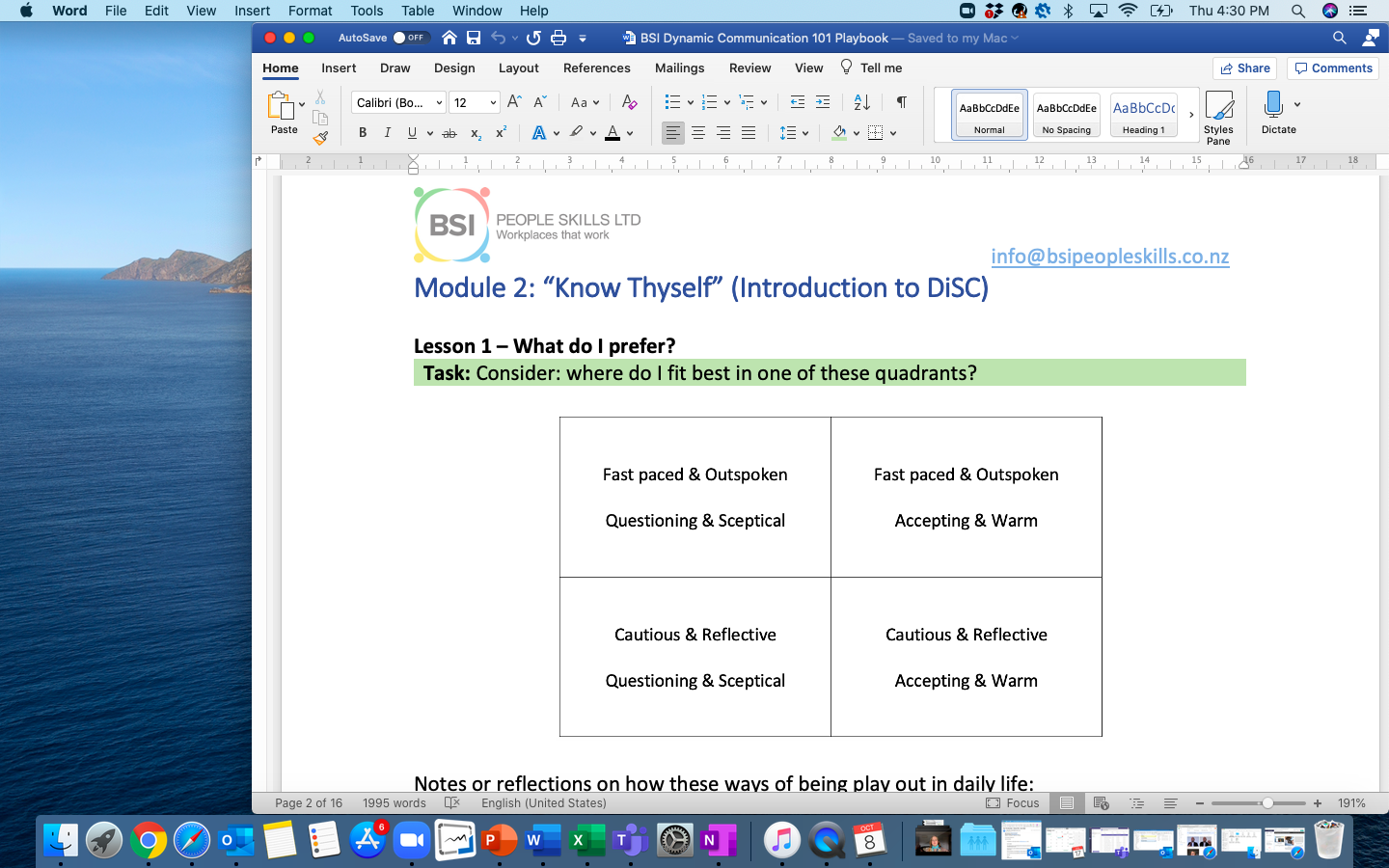 Utilise the Dynamic Communication playbook to record your insights and action plans throughout the course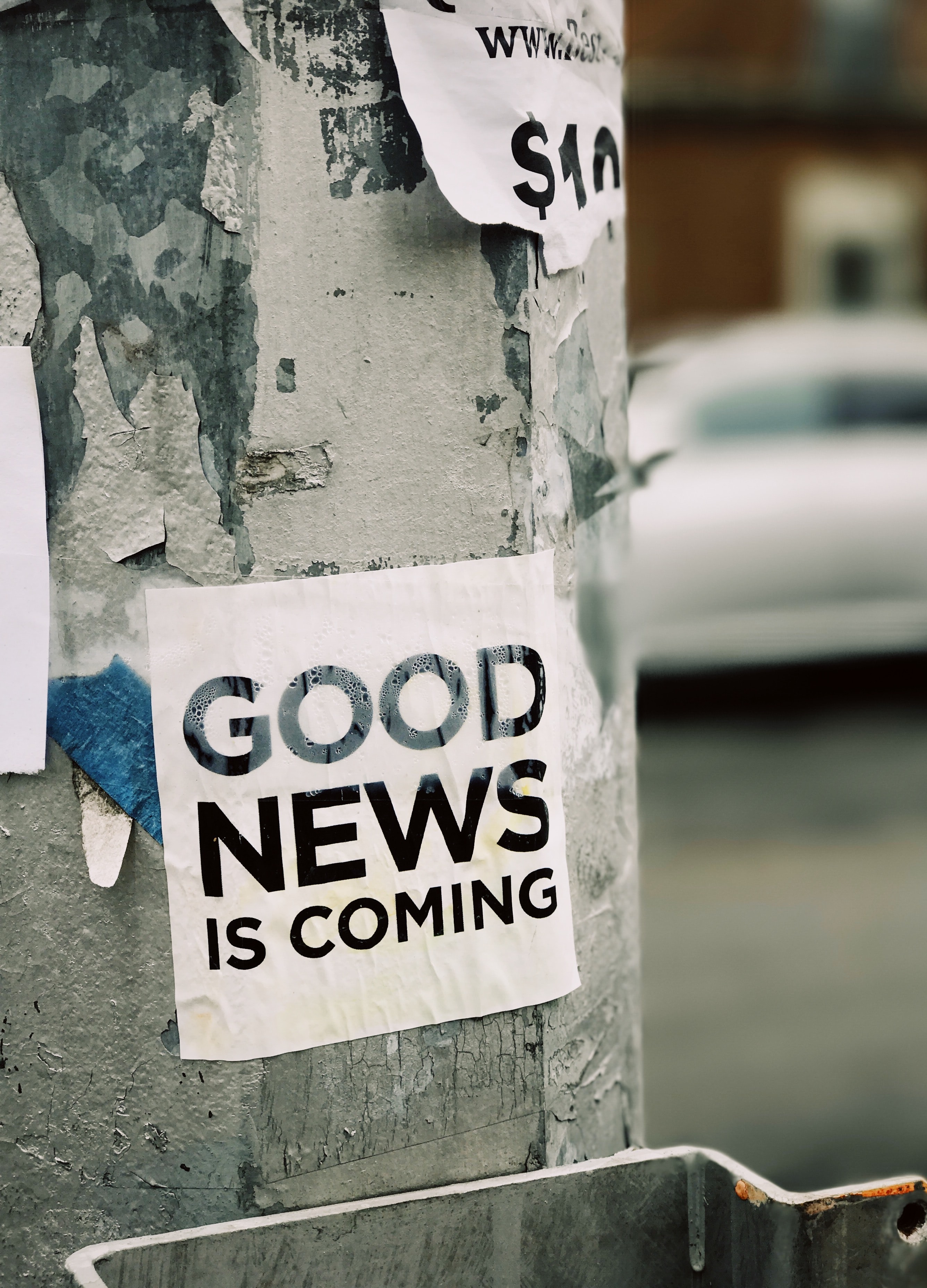 Great points about the course
-       Unlimited access to the online course materials so you can learn from anywhere at any time. The life time access means you can also revisit the modules to refresh your memory whenever you need.
-       Includes an Everything DiSC workplace profile valued at $120 + GST.
-       A free 15 minute onboarding call with one of our international facilitators to help set your expectations so you can realise what is actually possible with the power of communication.
-       Free access to the BSI People Skills Daily Facebook community to help keep you inspired, motivated and moving forward.


What are you waiting for?
Click on the button below and get started on your way to dynamic communication today!
Other BSI People Skills Products
A range of courses to empower people, leaders and teams. That means you.